Jeanelle Wheeler: Agape Lifer Graduates from Brown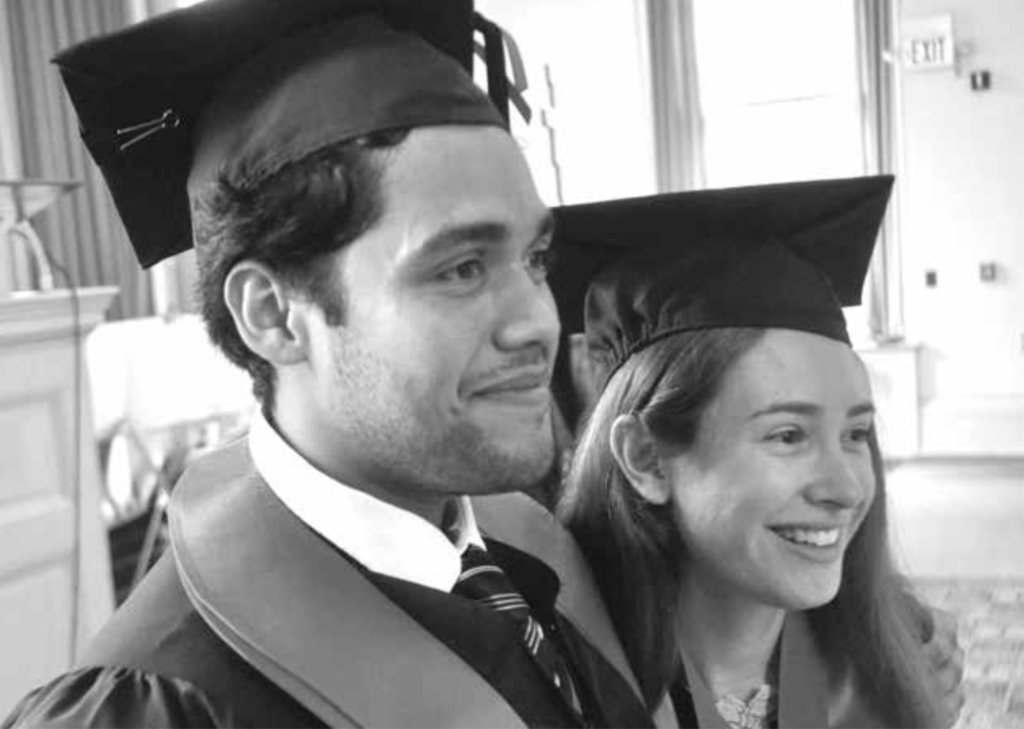 by Brayton Shanley and Suzanne Belote Shanley
Jeanelle has been coming to Agape since her mother Teresa Wheeler carried her here in her womb.  Teresa has been a regular volunteer since the early 1990s and served The Agape Mission Council since 1992.  Twenty-six years of service!
One of the greatest gifts Teresa and her husband Walter have given our community is their daughter, Jeanelle, born in 1986.  From the beginning of her childhood, Teresa brought Jeanelle to a myriad of local functions, Catholic Worker gatherings, peace conferences, and bi-monthly journeys to Agape all the way from Worcester.
Jeanelle quietly and intently absorbed this peace and love stimuli, community celebrations, peace rallies and church functions advancing the message of nonviolence, proclaimed by these crazy, alternative, contrarian people to whom her parents introduced her.
At about the age of five, Jeanelle came with Teresa to attend our all-day Mission Council meetings, and we all observed how, hour by hour, she soaked up everything, never complaining.  She continued her Agape journey into high school, when she would bring her homework and sit on the stairs in the living room while the adults droned on. She always seemed to enjoy us adults!
But homework was starting to bore her and so was school.  Going into sophomore year, she shared with Suzanne and me: "I feel school is negatively affecting my enjoyment for learning."   Jeanelle decided it was time for her to be homeschooled, returning to her high school for some classes, and going to The College of the Holy Cross College and Clark University, for others.  She refined her clarinet skills, studied literature and foreign languages, graduated in three years and then made her way to Brown University on a full scholarship.
Upon graduation from Brown, her gifts and beautiful spirit were recognized as she is the recipient of a Fulbright Scholarship, to teach high school in the Lyon region of France.   She received numerous other commendations for her interfaith organizing, receiving the Kapstein Interfaith Award. We are so proud of you Jeanelle, woman of faith, courage, a millennial risk-taker, not afraid to just "go for it."