Retreats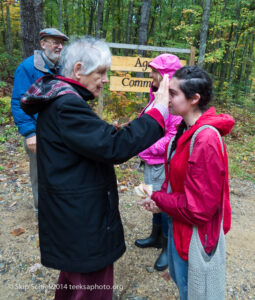 Agape welcomes individuals and organizations for retreats at our Hardwick, MA location. Retreat experiences here combine reflection and community service for time periods ranging from one to seven days.
People with a range of interests schedule retreats here, particularly those with environmental, ecological, multicultural, nonviolence and social activism focuses.
Rural immersion for a week or less, with outreach visits to other eco-villages, work in soup kitchens and shelters, visits to the elderly and needy.  We can accommodate dorm-style 20 people. Access to the breathtaking Quabbin Reservoir watershed for hiking and beauty and wildlife.  Volunteers for any length of time, always welcome.  Donations and meals are arranged with Agape staff according to numbers and length of time.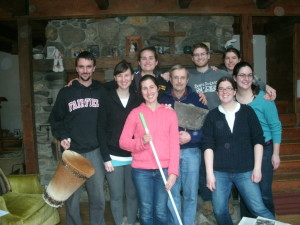 The Hermitage: Agape's Hermitage offers personal retreats. The Hermitage is located behind Agape's Francis House in a secluded area, but still accessible to Agape.
Francis House: When Francis House is not in use and there are quiet times at the community, often in January and late August, some rooms in Francis House are available for personal retreats, using the main house for sleeping and accessing the hermitage for prayer during the day.
Prayer Hut:  Within a short walk to the main house, people may retreat for a day and an overnight in Agape's prayer hut, small, cozy and perfect for short days of solitude.
Interested in having a retreat at Agape?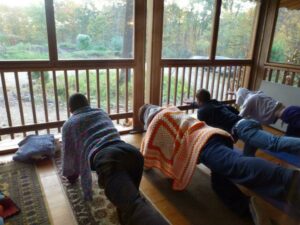 Retreat dates are not available until after September 1, 2023.  We are on sabbatical beginning Nov. 15, 2022 until Sep. 1 2023.   
Donations and meals are arranged with Agape staff according to numbers and length of time. Call us at (413) 967-9369 to schedule a retreat for your group. If you have any questions about Agape retreats, please call us or send an email to [email protected].
Please Note: Due to high demand, please plan on submitting your retreat request at least 30 days in advance. Thank you!