A recent publication by Brayton Shanley, one of Agape's co-founders
The Many Sides of Peace comes out of thirty years of living in a Catholic lay community, attempting to understand and practice the compelling ideas of gospel-centered nonviolent love. The book attempts to speak to the signs of these times for those who seek peace and liberation from both war and the looming ecological Armageddon. It is a faith based on the revelation of Jesus and the conviction that a love that is nonviolent will save this environmentally threatened planet and its warlike people from an "at risk" status to a more peaceful and sustainable one. This is a message of hope, a "how to live" spiritual manual for human/earth survival that can help create a bold and beautiful world.
Call Agape to order your copy Today.
Buy directly from us
and support our work.
phone: 413-967-9369
email:

[email protected]
---
The Many Sides Of Peace Book Tour

 

Don't miss your chance to discuss The Many Sides of Peace in person with Brayton Shanley. He is appearing at several locations across the US and Canada in the next few months for readings, discussion and signings.

 

Click Here for the Book Tour Calendar
---
DAVID O'BRIEN, Professor Emeritus of History, College of the Holy Cross
"Brayton Shanley is a peacemaker. He now offers us a stunning account of a life lived for peace, guided by nonviolent love. This is a personal report of a remarkable experiment: a lifelong effort to live with full integrity, that is, to live each day by one's most basic commitments of mind and heart. The story speaks of the inner life, of the intimate relationships of marriage and family, of building community, and of facing the world as it is and accepting responsibility for the human family."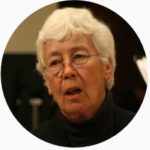 LIZ MCALISTER, Cofounder, Jonah House
"Brayton Shanley draws from Scripture, his life experiments with his wife of more than thirty years, and from the wisdom of the prophets of nonviolence to invite us all to explore nonviolent living in an unspeakably violent time… This book could be a handbook for future communities seeking a better and nonviolent way of life."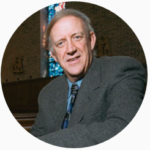 THOMAS GROOME, Professor of Theology and Religious Education, Boston College
"When it comes to nonviolent and sustainable living, the most prophetic people I've met in my journey are Brayton and Suzanne Shanley. The Many Sides of Peace is a beautiful book arising from how well they walk the walk and talk the talk. Treat yourself to the discomfort it will cause, even while it gives you hope."
"The Many Sides of Peace is a nonfiction account of the workings of consciousness and conscience within the Holy Spirit of nonviolent love towards all—agape, ahimsa—and how that process can bring about actual systemic, social, economic, and spiritual change as it clashes with the values and beliefs of the exploitive empire. It is a clearer call to God and God's ways and means than a church bell on Sunday."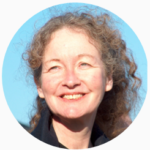 KATHY KELLY, Co-coordinator, Voices for Creative Nonviolence
"Brayton Shanley aims to give readers a clear, coherent, and practical message about ways to work toward peaceful relations among ourselves and, as much as possible, with all of planetary being…  Why not work, every day, to build rational communities capable of transforming our world? Here is a thoughtful, absorbing book, offering a way forward for peacemakers enamored with agape."
MICHAEL TRUE, Emeritus Professor, Assumption College
"The Many Sides of Peace is a thoughtful account of a family and community deeply committed to nonviolence as a way of life and to sustaining themselves on the land. . . . The teachings of the apostles of nonviolence, from Jesus to Gandhi to Martin Luther King Jr., are made concrete by the community's involvement in nonviolent resistance to war and injustice. The author faces the challenges of the dominant culture, commenting on recent events and miscarriages of justice, and offering an alternative to the violence of the status quo."
---
BRAYTON SHANLEY
Brayton Shanley has an MA in Pastoral Ministry from the School of Theology and Ministry at Boston College. He has a broad study and practice of Christian nonviolence and ministry with a specialty in interfaith perspectives on peace. Brayton has practiced peace by taking his faith into the streets with public vigil, protest, arrest and noncooperation with what has become American Empire, its death penalty, its wars, and its life threatening use of fossil fuels. He has been involved in green design and construction of the Agape Community buildings since 1987. He is coeditor of Agape's journal, Servant Song. His essays on nonviolence, sustainable living, and the contemplative life have been published in numerous peace and contemplative journals.  He continues to travel throughout the US to give presentations on the book and its related themes.