Summer Internships in Sustainability, Ecology, Nonviolent Spirituality and Education
The Agape Community, co-founded in 1982, is a residential, non-profit community/organization, with foundation principles rooted in education in peacemaking, nonviolence, living off the land (sustainability), the practice of meditation and contemplation as well as homesteading.
Co-founder Brayton Shanley on TEDx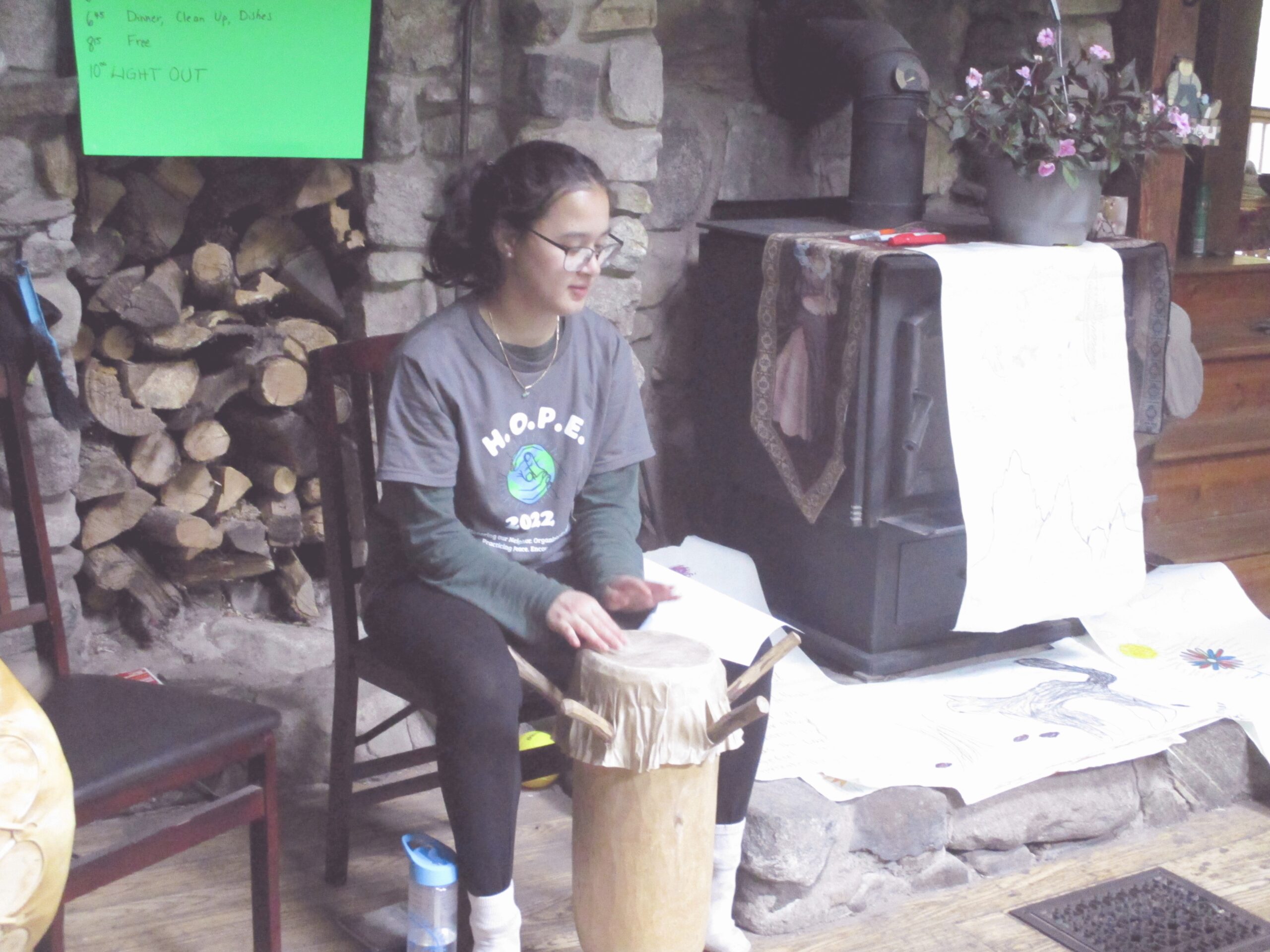 Summer Internship Advancing Core Mission of the Agape Community
Education in Nonviolence: Interns at Agape are involved with teaching and discussion of the core principles of nonviolence as they relate to conflict resolution, group sharing and living.
Agape's education mission includes hosting individuals, colleges and universities throughout the year for programs of varying durations for immersion in Sustainability.  The Summer Interns at Agape assist in preparation for and participation in these experiences.
Agape Summer Interns assist with homesteading including preparing the large Agape Garden for organic vegetables that feed the community throughout the year, planting, harvesting and freezing them.
Maintenance of the community property is ongoing with preparation for the major event of the year sponsored by Agape, Francis Day, on Oct. 1st.
Interns assist with preparation of meals for the extended community and guests, learning about vegetarian cooking.
Interns may be asked to assist in the office with promotion of community activities.
Supervision and Support of Student Summer Intern
Students, with others in the community engage in a structured work day which consists of prayer, breakfast, work beginning at 9 to 12 noon, lunch prep, homesteading from 1:15 to 3:30; then prep for dinner and off in the evenings.  Unless there is a visiting group, interns have off for the weekend.
Students are supported by frequent check-ins with the supervisors and others in the community to ascertain if their experience meets their needs and expectations as well as those of the community.
Note that we are on sabbatical  and will only be answering personal inquiries from November 19, 2022 until September 1, 2023 Submit an intern application.  Please call Agape for an initial in-take interview: 413-967-9369 and email

[email protected]

for further information including contact with former interns.
Agape co-founders Suzanne Belote Shanley and Brayton Shanley, in the spirit of Sabbath rest, after our 40th Anniversary, will be laying fallow our programs, events and internships from November 19, 2021, until September 1, 2023.
Personal calls will be answered, and special visit requests will be considered given the availability of community time and circumstance.
Please pray for us so that our soul-renewing time away from the mission of Agape will restore us as we return to our beloved Agape life with deep spiritual refreshment and in anticipation for the next stage of our community journey.
We will be answering email on a limited and case-by-case basis for urgencies and updates.
Donations for the ongoing work of Agape, building upkeep, bill paying and support of those in need to whom Agape is committed, will be gratefully accepted, and appreciated.
We hope you will take the time to visit our beautiful website with many videos, photos, and reflections from our 40th Anniversary. You may send donations via pay pal as well as to Agape 2062 Greenwich Rd. Hardwick, MA 01082.