The Agape community was blessed to have students from Iona come and spend some time with us. Below are pictures of their working with us as well as some of their reflections about their time here!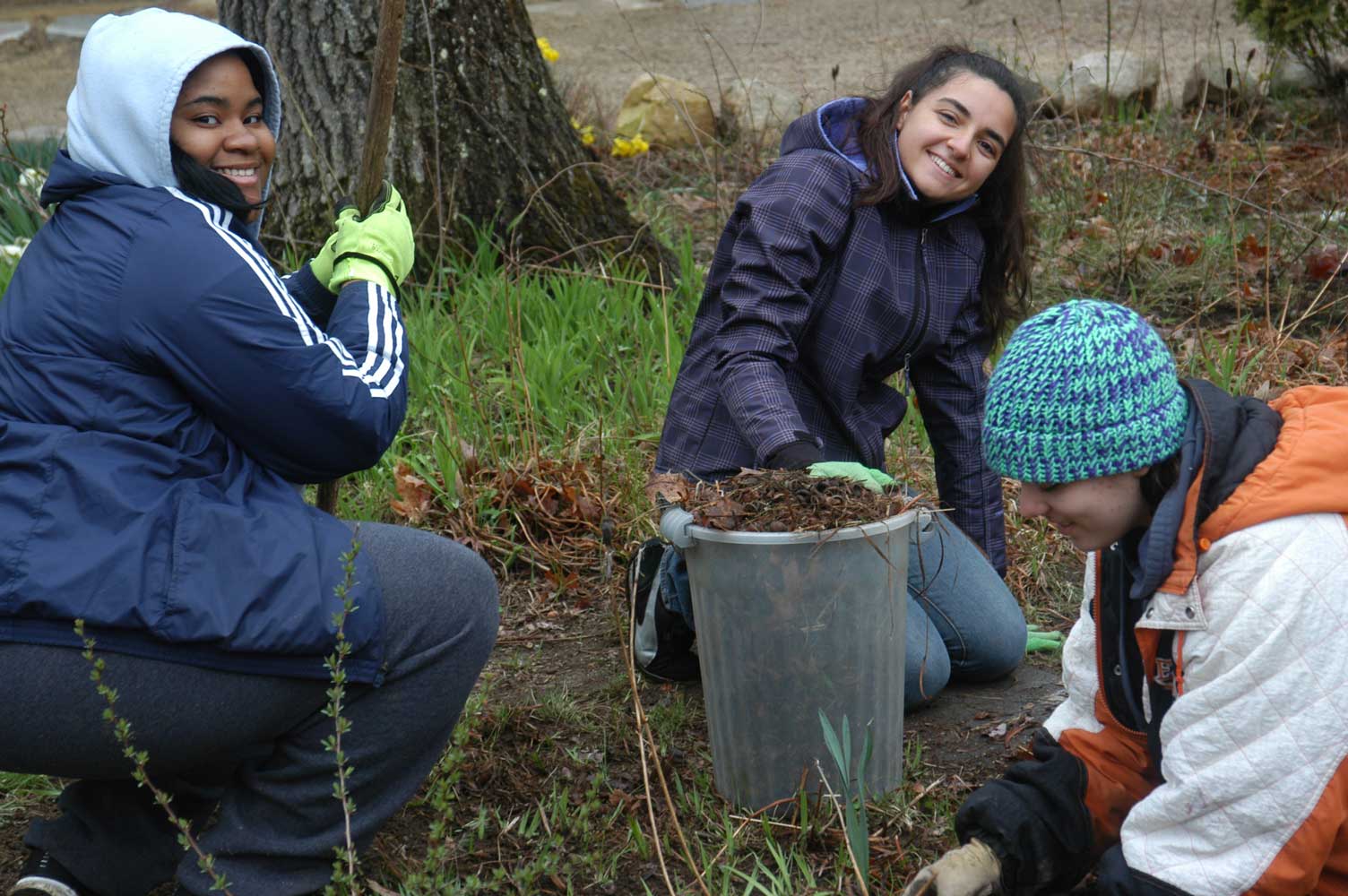 "Without attention there would be no amazement… I was amazed by our view and how peaceful and calm everything was. It is amazing how our surroundings can influence our attitude and feelings."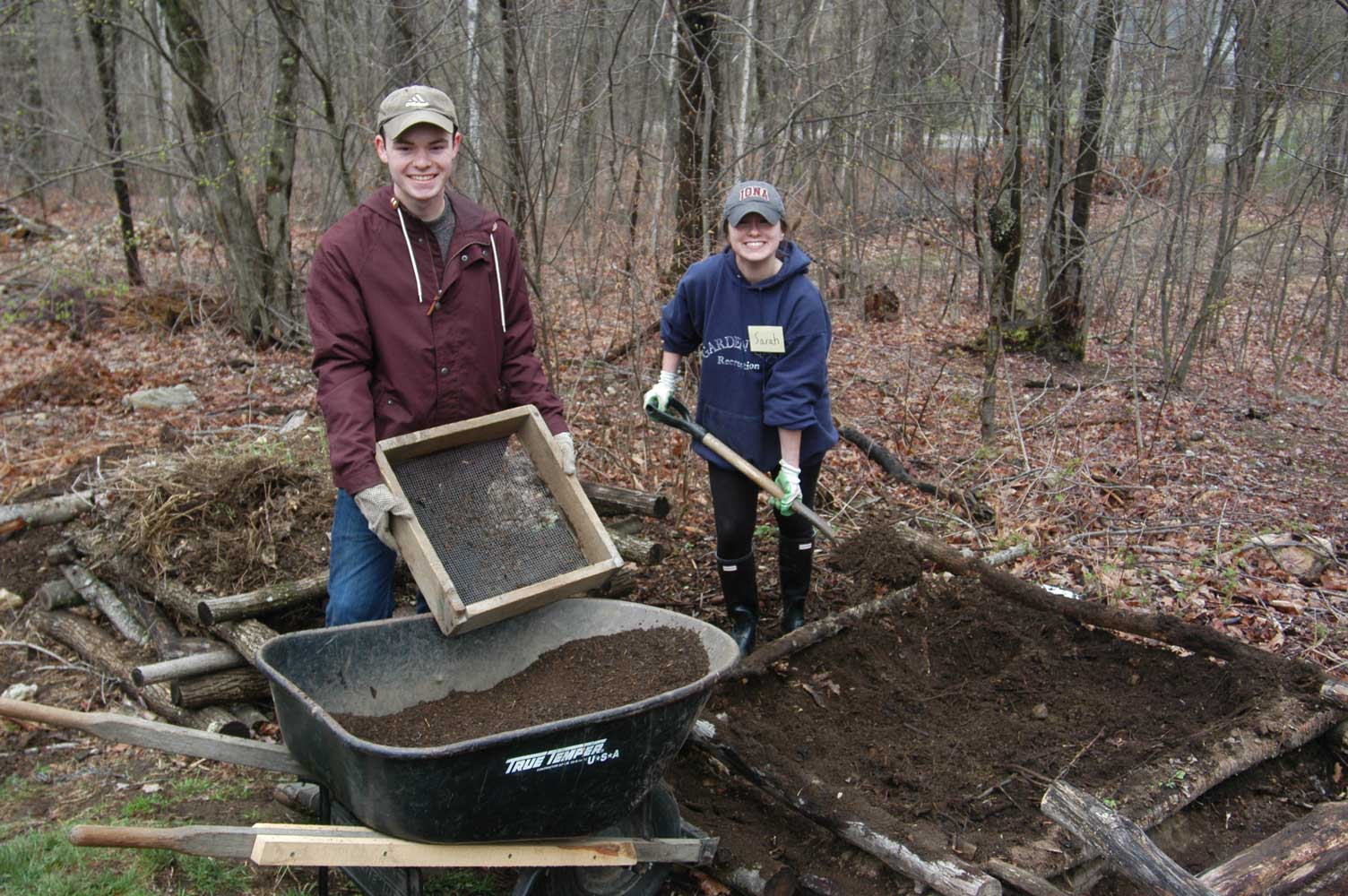 "While working in the garden, I realized how many  different steps are needed to take before being able to plant something. Living my life the way that I do, I am just so used to going to the grocery store and buying produce that I never really thought about how difficult it was for this produce to be put onto the shelves. I definitely have a much greater appreciation for farm stands now."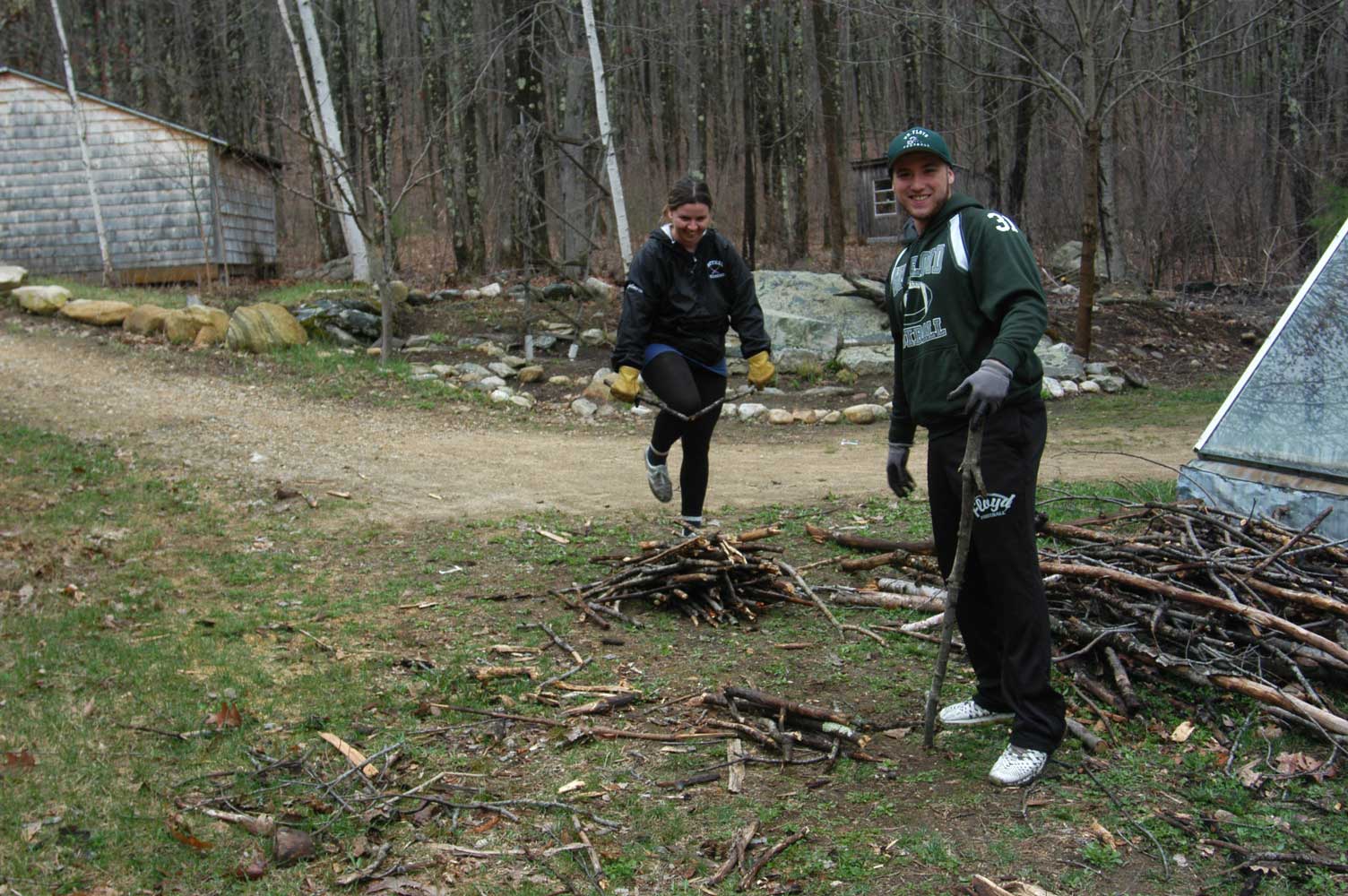 I never pay much attention to the nature around me and from our hike I was able to take in the true beauty of what nature has to offer. I was amazed with how much it has to offer, from the hike through the woods, to the beach, from the trees, to the soil on the ground, to the rocks flowing into the water. It was truly breathtaking.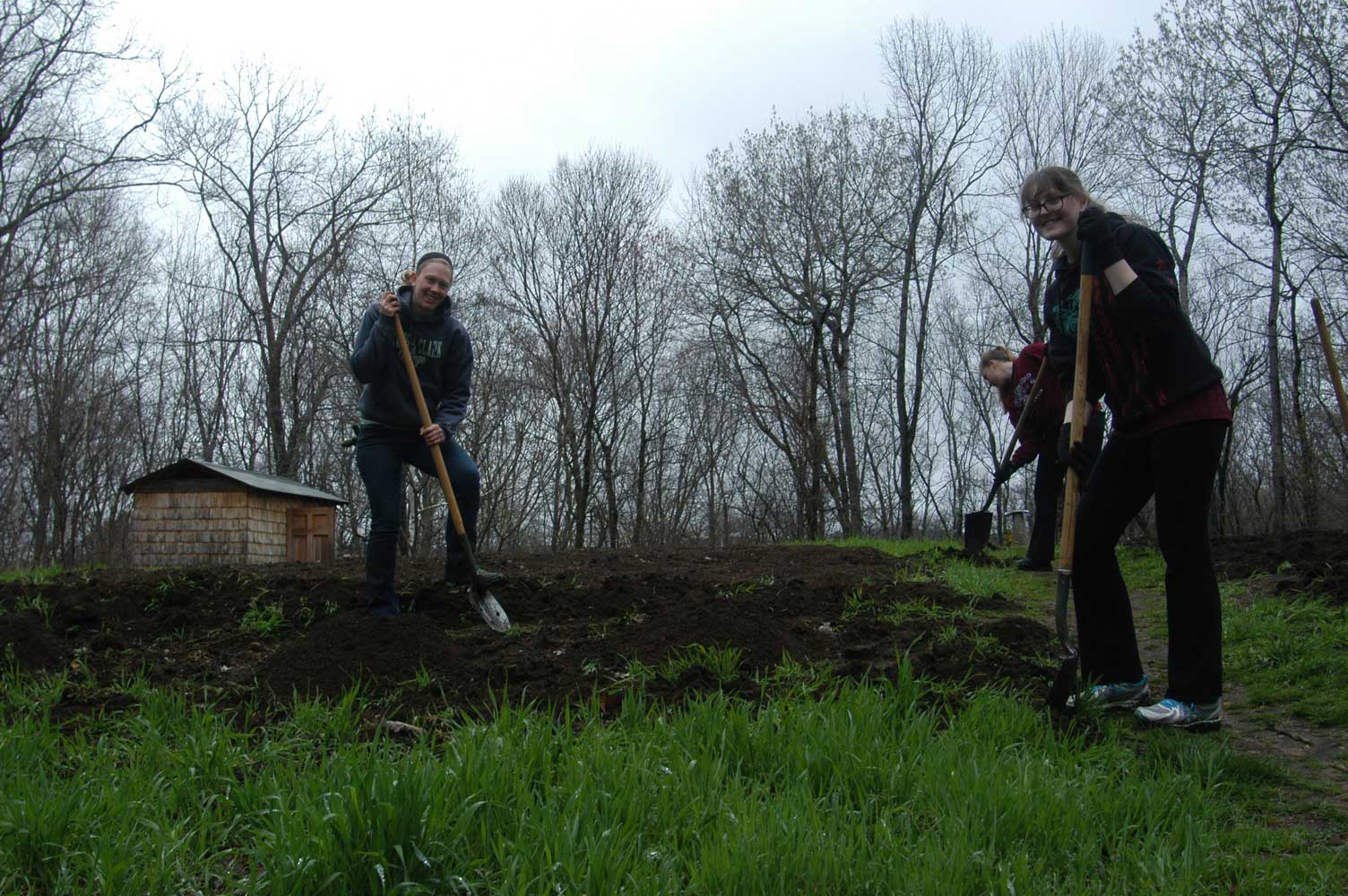 Something that led me to amazement was the slow process of drifting away from my phone and ultimately from the entire outside world. I feel as if possibly God works in mysterious ways, and has led me to this weekend which was the discovery of self-preservation and of gratitude."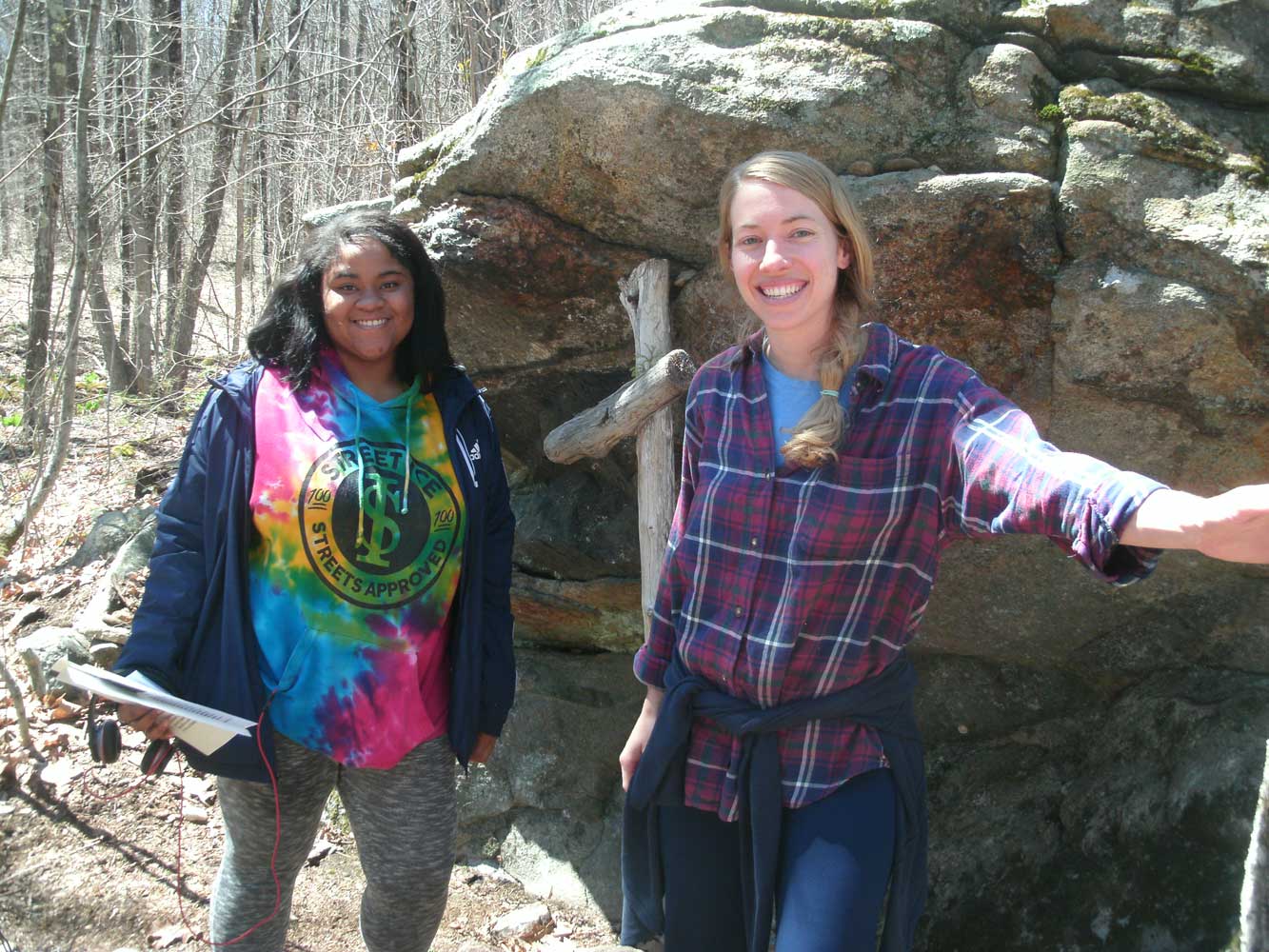 "Everything around me caught my attention at different points during our walk. While walking, I noticed how tall the trees were and thought about the fact that there were probably tons of birds but I couldn't see any. The rocks also caught my attention on the beach. It amazed me that the patterns were so exact and precise; it's like it was hand made."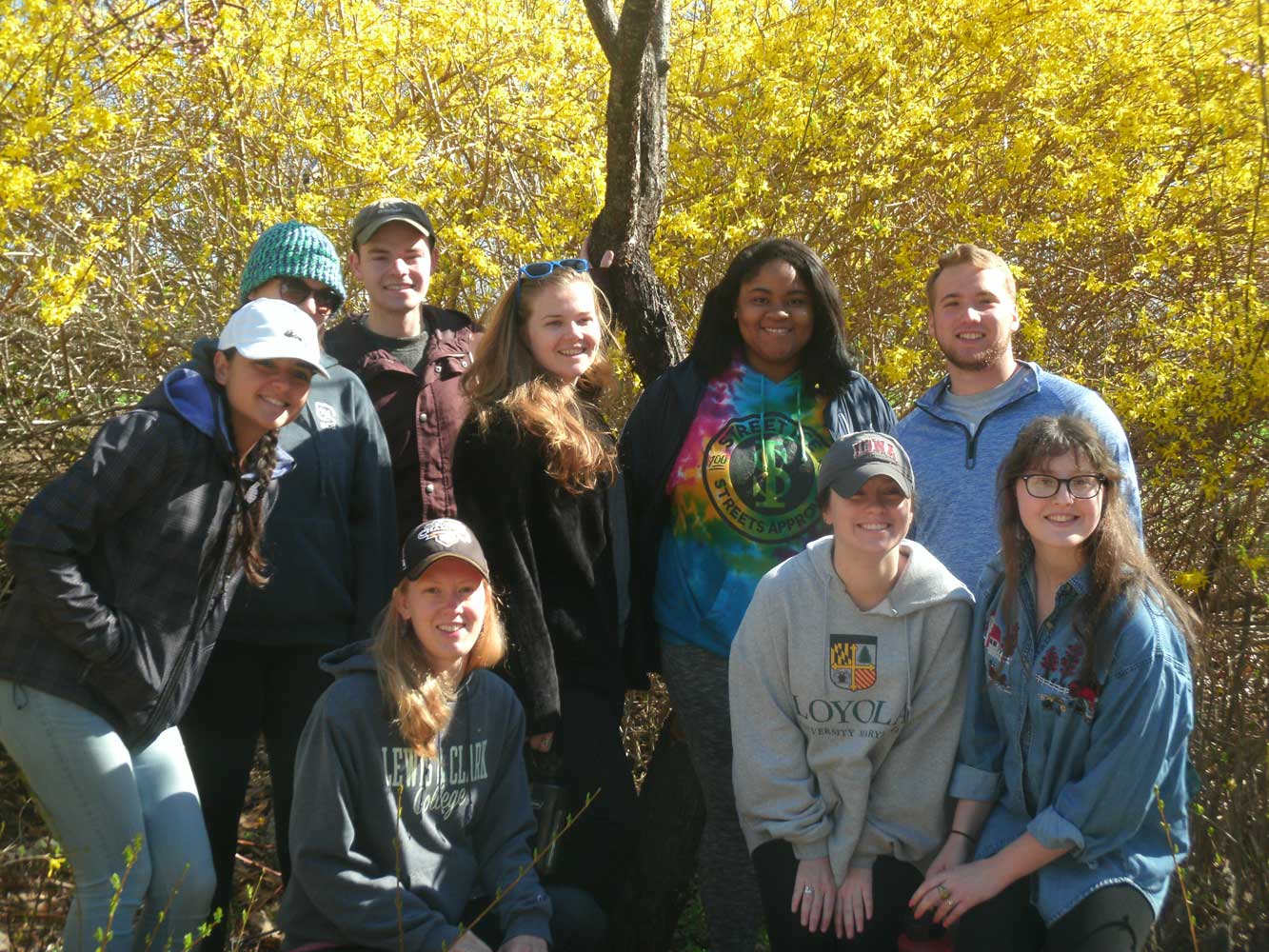 "As we entered the green of the forest the slow tone began to change
From the rough, monotony of footsteps on gravel
To the soft padding over the forest floor
Green foliage, dampened leaves crunching, and my mind winding with the trees"