+Sustainability and Justice

We've compiled a comprehensive timeline to highlight our progress and achievements over the years. Please enjoy this trip down memory lane with us! View the Timeline
Founded in 1982, the Agape Community is a lay Catholic residential community that is interfaith in practice and outreach. Located on 34 acres of wooded land in Central Massachusetts, we are a community of contemplatives in action, committed to embodying sustainability and justice.
Land Acknowledgement: Massachusetts is located on unceded territory of Mohican, Nauset, Nipmuc, Pawtucket, Pokanoket, Pocumtuc, Wabanaki Confederacy, and Wampanoag Peoples, who have stewarded this land for hundreds of generations. We acknowledge the painful history of genocide, forced removal and attempted erasure from this territory. Agape is situated on colonized Nipmuc land.
Community Vision: Our fundamental community vision is born out of the lineage of gospel-based nonviolence, beginning with Jesus through Dorothy Day and embracing anti-racist, gender-inclusive values. We encourage training in and practice of the nonviolent methods of Mahatma Gandhi and Martin Luther King Jr.
In this spirit, we endeavor to live in peace with our sacred earth and all of its inhabitants by practicing:
Gospel Nonviolence
Practicing nonviolent communication
Teaching nonviolence and conflict resolution to college students and adults
Engaging in public witness in opposition to violent practices and systems including war, systemic racism, sexism, homophobia, capital punishment, and persecution of migrants, immigrants, and refugees
Sustainability and Justice
Practicing sustainable living by cultivating an organic vegetable garden to support our vegan diet, relying entirely on solar energy, driving an electric car, using a composting toilet, and heating our houses with wood from the land
Standing in resistance to practices, policies, and systems that produce social injustice and environmental degradation
Collaborating with communities and movements working to promote a more just and sustainable world, including Freedom Farm, our sister community
Simplicity and Service
Eating food from the community garden constituting 65% of our meals
Endeavoring to live free of fossil fuels
Serving the poor in our midst by providing financial assistance and employment to marginalized low-income individuals and families in our immediate area
Offering hospitality for those wishing to find solace and healing in nature
Contemplative Prayer
Praying each morning with daily scripture readings, sacred chants, and personal reflections
Offering residents and visitors a space for meditative silence in our hermitage
Meditating before lunch with inspired readings, and in silence in the evenings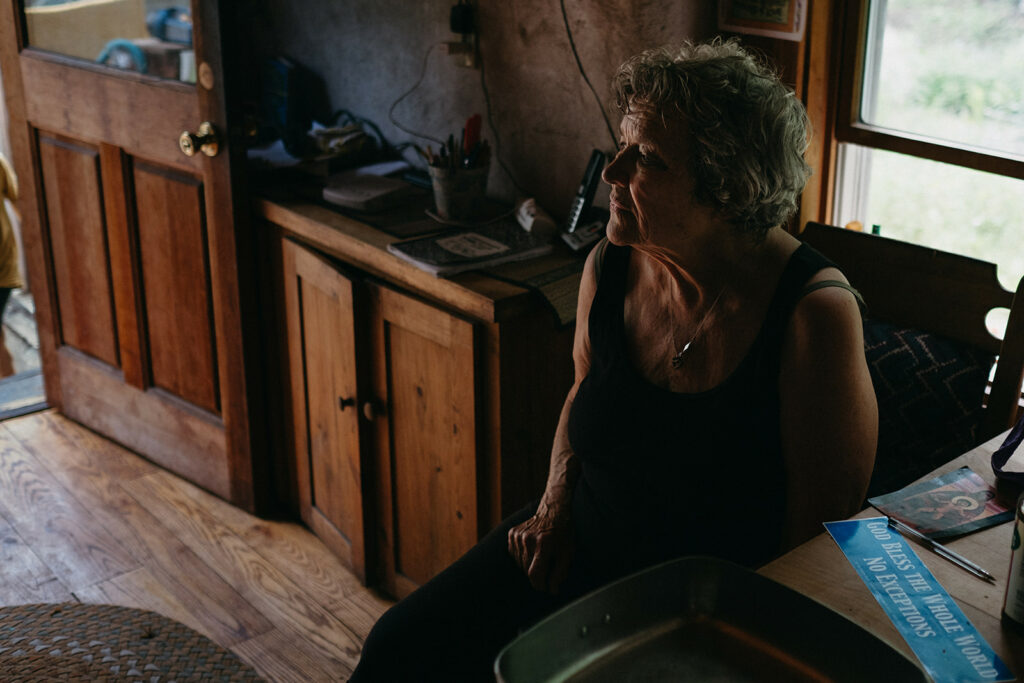 Subscribe to Agape Mailing List
<!=========Events list Template 1.6.3=========>
10:00 am - 4:00 pm
Agape Community,

2062 Greenwich Rd.




Ware

,

MA

01082
AGAPE REOPENS 41st ANNUAL FRANCIS DAY SAT. OCT. 7, 10 AM – 4 PM Themes include building small, faith communities, with nonviolence, and contemplation in our wounded world. As always, […]
CONTEMPLATION, CONVERSATION AND COMMUNITY Holy Cross Students at Quabbin Reservoir Agape Community will animate reflection and periods of meditation on contemplative life and practice for peacemakers. Topics include: Power of Silence
Read More »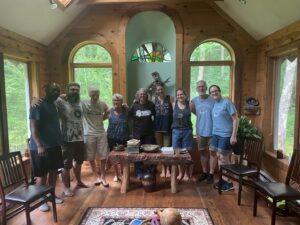 Annoucement
AUGUST 2023 AGAPE COMMUNITY UPDATE Greetings Dear friends of Agape, We, Suzanne, and Brayton, co-founders of Agape, want to inform you that we have finished our sabbatical time. With the
Read More »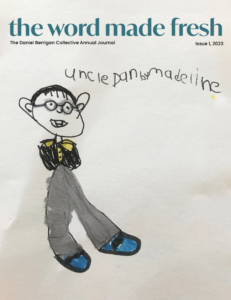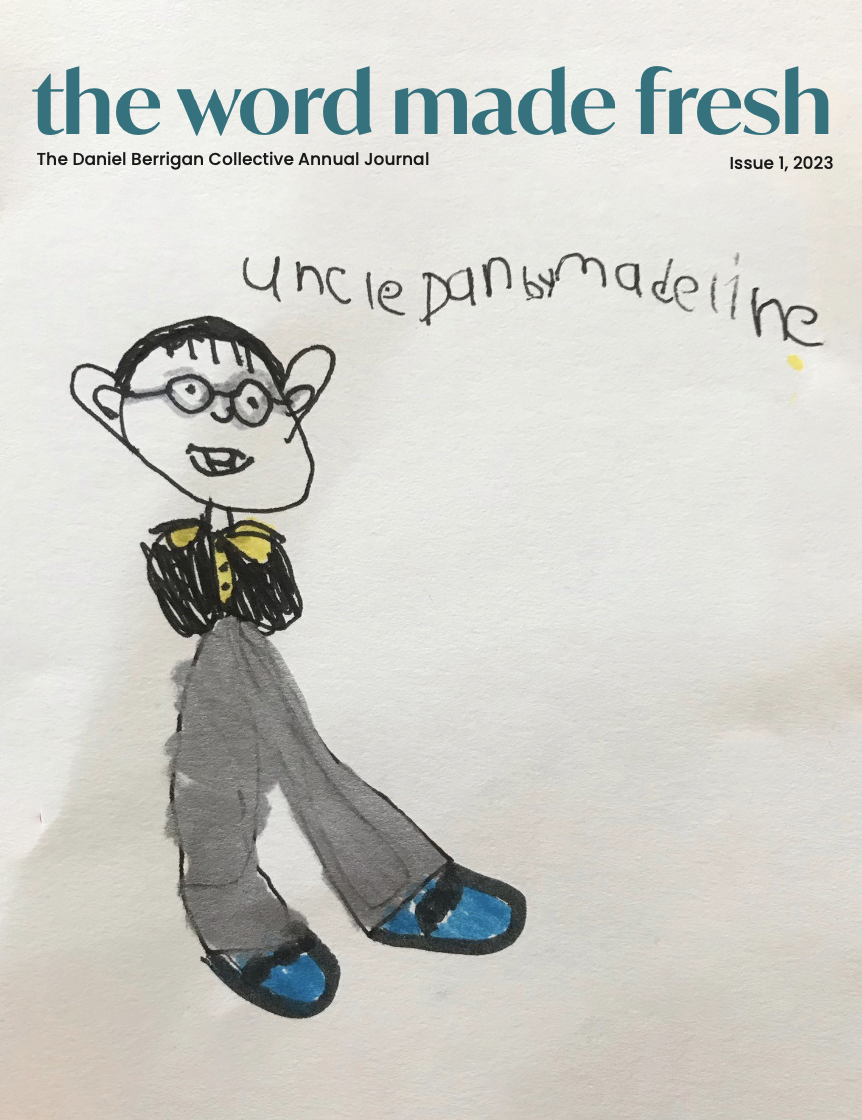 The World Made Fresh - Daniel Berrigan
The Word Made Fresh Issue 1 July 11 2023 | PDF Download Excerpt Mission Statement We propose an organization… that will promote the person, thought, and legacy of activism of
Read More »