Rededication of David Tall Pine White Weeping Atlas Cedar Tree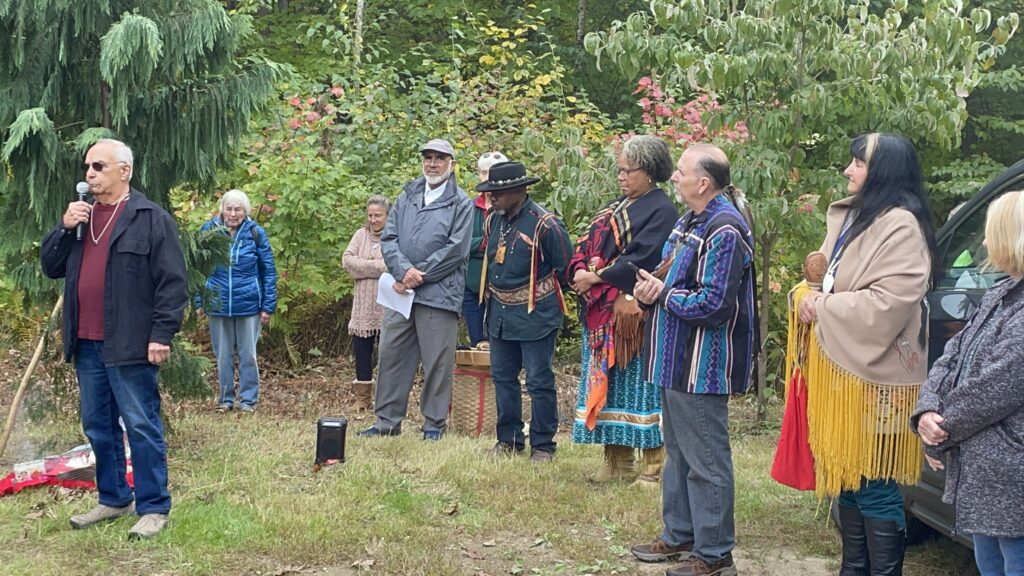 Agape's 40th Anniversary included a Pilgrimage of the Trees, as the gathered faithful, processed in silence, from each tree planted in memory of a significant nonviolent person, event or group. The Weeping Atlas Cedar Tree was planted in memory of David Tall Pine White, who left the earthly plane to return to Creator several years ago.
David Tall Pine's father, Ken White, rededicated the Cedar to his son, accompanied by friends from the Worcester Inter-Tribal Indian Center, with these words:
"I thank Agape for honoring David and inviting Ann, his Mother and I to be present. I welcome everyone to our Nipmuck Homeland. The Nipmucks inhabited this area for hundreds of years and despite the attempted genocide of a human race, we still occupy these sacred lands. David was very special, and, at a very young age David made his mark among several area tribes. His untimely death has left a huge void among the Nipmuck people."
Agape has sent a donation to The Chaubunagungamaug Nipmuck Indian Council/41 Cooper Road/Fiskdale, MA 01518 and we encourage you to do the same in the name of David Tall Pine White.