Edgar Hayes, Agape Board Member and Co-Founder of Freedom Farm, Featured in Dirt Magazine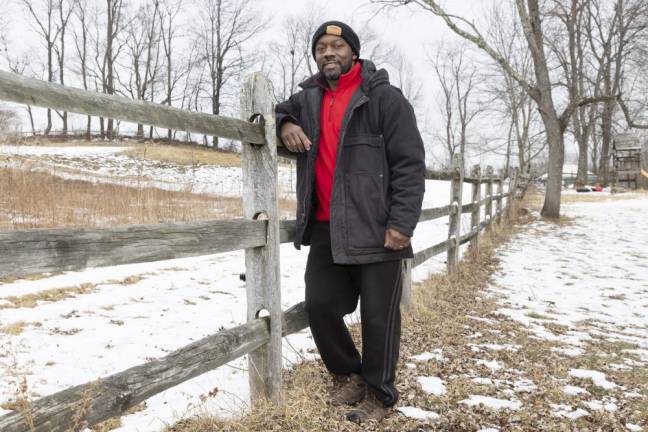 ▼▼▼▼▼▼▼▼▼▼▼▼▼▼▼▼
Click here to view the article
▲▲▲▲▲▲▲▲▲▲▲▲▲▲▲▲
Below, Edgar and Ann reflect on their over two decades of membership in
the Agape Community, as members of Agape's Mission Council and Edgar as a member of Agape's Board of Directors.
"We, Edgar Hayes and Ann Rader, who founded Freedom Farm Community after being schooled at Agape, are so thankful for Agape in our lives – starting when Edgar came as a young student from St. John's University in Queens to a college retreat (with campus Minister Harry Duschesne), best bud Tony Banout, and classmates. Edgar had the time of his life – music-making, beholding stars in a still black sky, lots of laughter… Multiple norms- meat-eating, processed food, sexism, violence, were radically challenged in a concrete way, and Edgar would never be the same.  Two years later, when he met Ann, Edgar's word was, "You Gotta come to Agape!"

Agape is a big sister, mentor, second home, sacred place of healing.  It has challenged us to resist war taxes, drive eco-vehicles, build green housing, and above all to care about the other – love our enemies, stand boldly with those who suffer, saying NO to violence and oppression because of Agape love.
This is the core – that irresistible Agape love that, no matter how messy life gets, beckons us to carry on. It circles us, inside, when we walk in Silence, and then the vast Quabbin Reservoir opens to us.  Oh Mama, you've been here, waiting for me all along.

Here's to 40 more years of Agape!  We love you Suzanne and Brayton. We bow in deep gratitude to our elders.

We're calling all of you who read this and have been welcomed or mentored by Agape to find a way to say thank you. Send a donation, cook a meal, volunteer. Find a way to help Agape Community – a vital base of learning and liberation – to carry on. "

https://www.freedomfarmcommunity.org/Home.html