Basketball and Inspiration
Yesterday, Agape welcomed students and staff from The Nativity School of Worcester. One of the highlights was having the opportunity to find true joy while playing basketball with some of the students during lunch.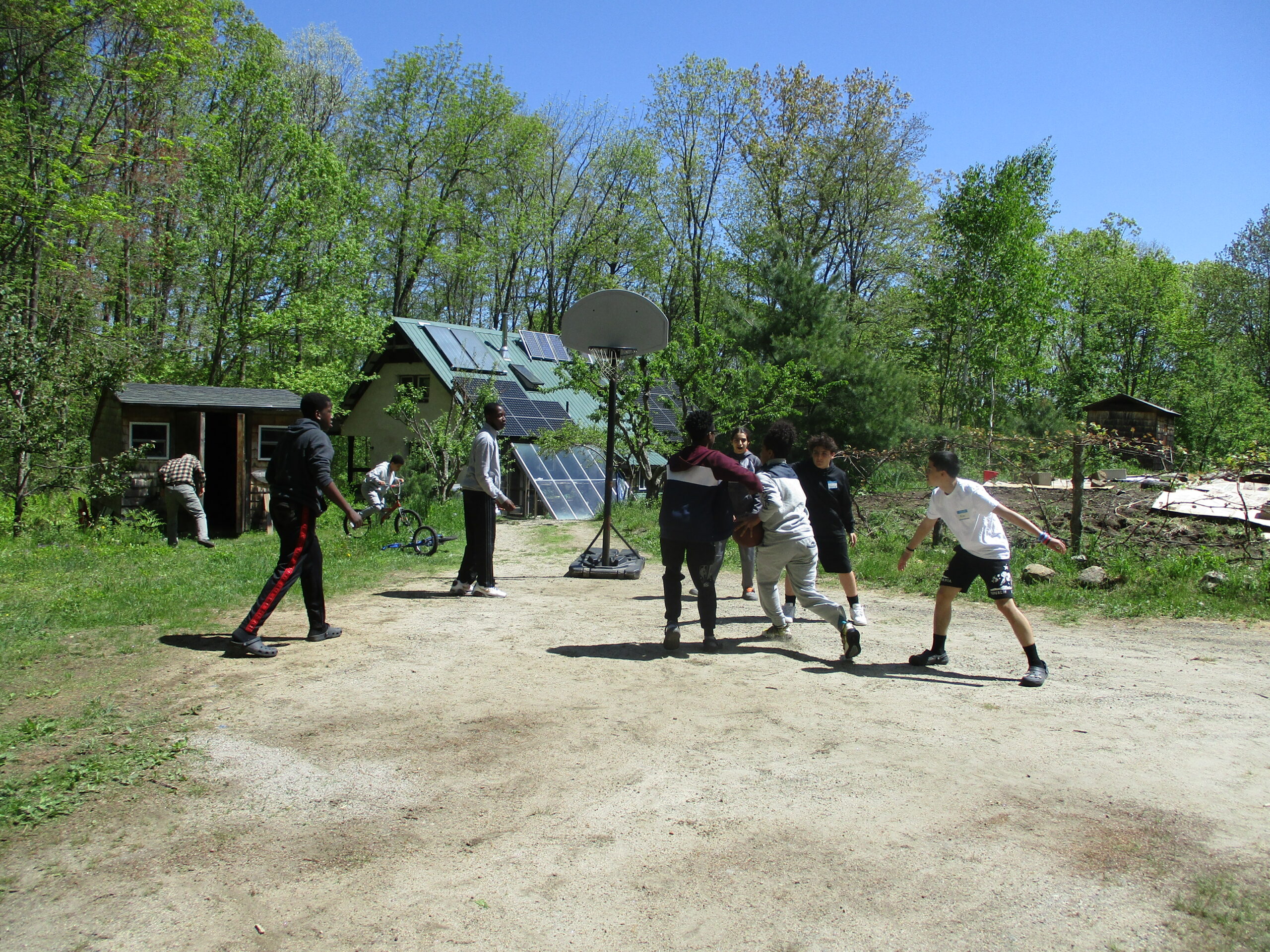 There are so many metaphors that the athlete can take away from basketball. In life, the athlete will take many shots, some will fall in and some will inevitably miss. Throughout life, the athlete must learn to pass the ball and also be humble enough to receive a pass from a teammate.
However, the connection that stood out to me was the nickname given to a basketball which is "the rock". The sport is as simple as trying to put a rock in a basket. It is a challenging sport because often times the rock is not cared for, protected, or shared.
Perhaps the reason why "the rock" came to my mind is because in the morning session, Father Warren Savage presented each student with a rock that had the inscription "Inspire" written on it.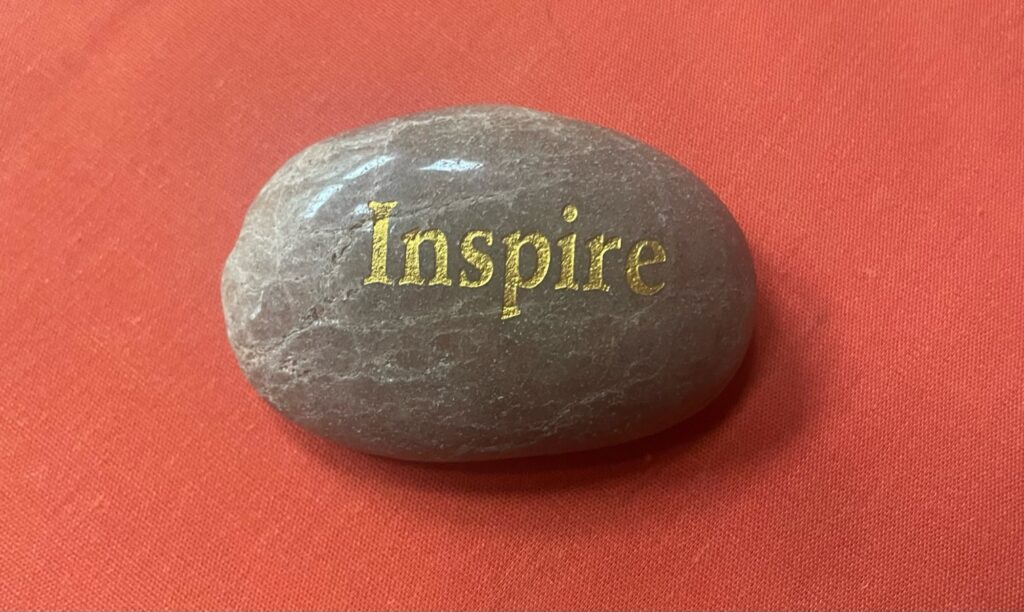 The students were told to gently rub their rocks, to cherish it. Father Warren taught the group that "inspire" can translate "to breathe into". Father Warren helped the students realize their own inherent beauty, goodness, and love. The question becomes how to breath that goodness and love into the souls of the people that the students encounter each and every day. Answering that question is the key to making the world a better place.
The mission statement of The Nativity School states that "a Nativity education inspires self-discovery, responsibility, spiritual growth, and a lifelong dedication to learning." All four of these goals must also be found on the basketball court if any player or team wants to succeed. The basketball player must discover his or her own strengths and weaknesses, must be willing to take responsibility for turnovers, and have a continuous dedication to learning the game. If the basketball, or the "rock", is not cared for, then the entire game can go astray. Each player must breathe their goodness into the basketball and share that goodness with each teammate.
The Agape community certainly received inspiration from the Nativity students and staff throughout the day. The goodness and love was apparent and overflowing. Through singing, a silent walk through the woods, a sacred bonfire, journaling, affirmations, wonderful talks led by Fr. Warren, and even basketball, the students breathed into the Agape community goodness and love.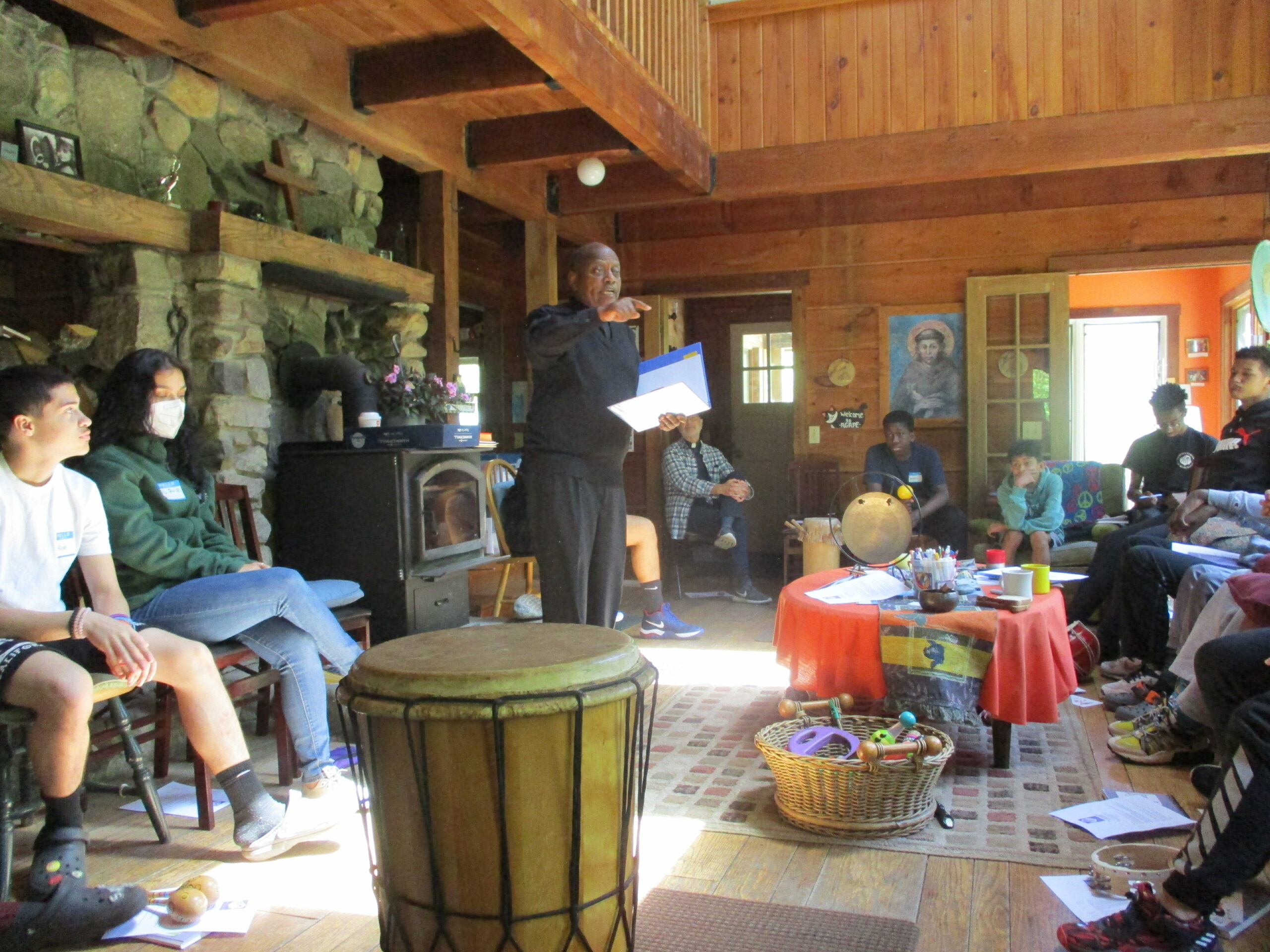 Written by Kevin Fox, current intern at Agape