Be the Change – by Julie Bradley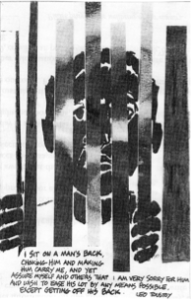 After attending Agape's October 2020 Zoom Francis Day event, I felt a sense illumination. Agape Community stepped up to the challenge of racism, showing its members' level of commitment and involvement in all areas of struggle within humanity. This event brought me a sense of hope that in the future we will see more and more opportunities to talk about tough topics like racism among diverse people.  The event which was filled with speakers who shared their vivid experiences of racism and intertwined the role and relevance of religion in preparing their next steps.
My biggest take away was a quote from Gandhi, "Be the change you want to see in the world." Change will absolutely have to come from each human committed to the process because therein lies the beginning of breaking down the larger organized systems that keep racism alive and well.
An African American woman and mother, Julie Bradley shared her impressions of the day as a participant and observer and as a friend of Agape for forty years.