It's Not Easy Living with the Truth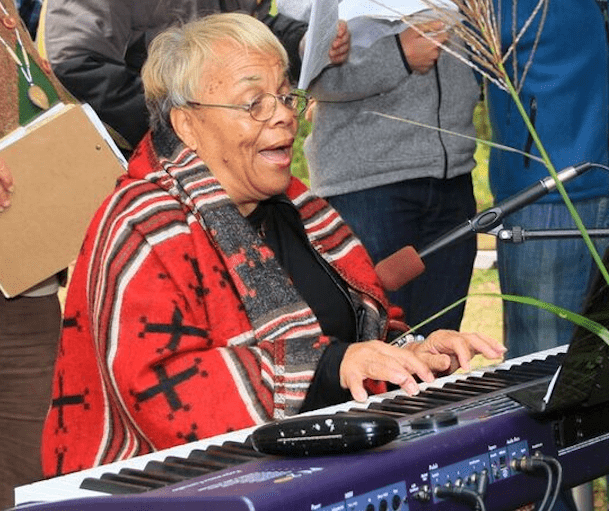 by Ruth Bass Green
The experience on October 6, at Agape will stay in my heart and mind forevermore.
I was challenged in more ways than I'd hoped
Never did I think I'd be enhanced by the sage smoke
Nor the panelist and the topics they shared
Which was no joke
No joke to hear the truth
As I heard that day
The truth that changed the way I think
Me, an African American Woman with the desire to be
A living example of royalty
Oh Lord it's not easy living with the truth
And what role I will take to make it work
I pray for the strength that allows me to say,
To speak my mind
And to do what I may
To let truth of social justice
Be the guide
To let my light shine
So others will see
The light of God
As it shines in me
I now know more than ever
To let hate go and let love grow
So that as a human being
I'll feel the powerful source of energy
That leads to peace, harmony and love
For all creatures
Great and small
And the environment that we
Must protect to save us all
Ruth Bass Green, musician, teacher, leads group singing for social justice groups locally and nationally.
Trackback from your site.