Our Drum Echoes over the Water by Joe Dancing Eagle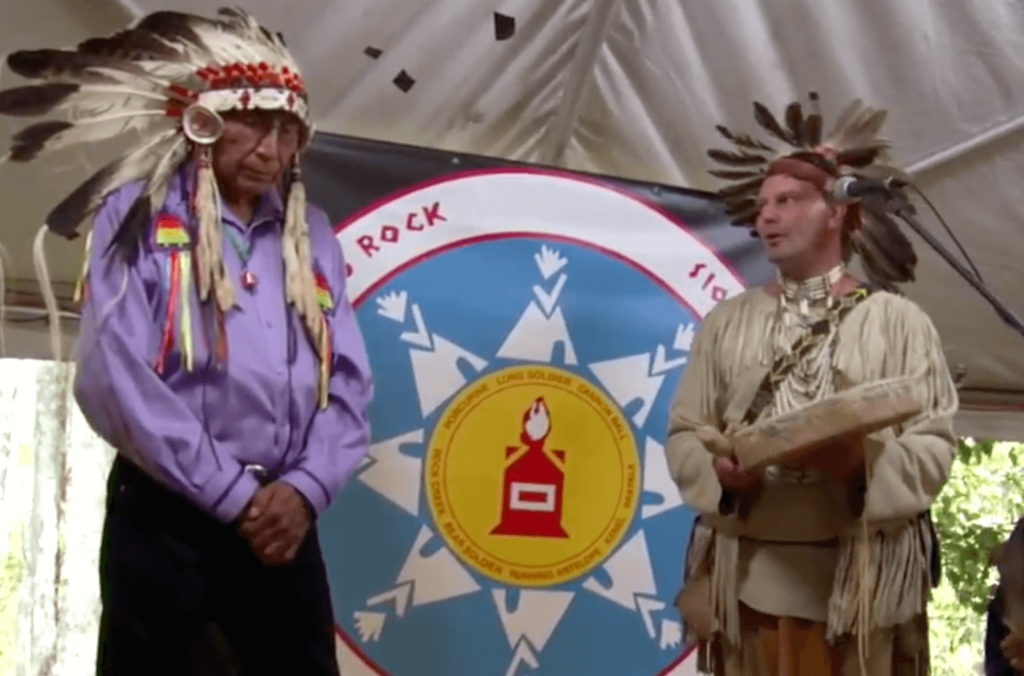 When I heard of an opportunity to sing and drum at a gathering being held for Standing Rock in Hardwick, MA, I jumped at the opportunity. When I arrived, I was greeted with smiles by friendly people. I noticed the buildings and the garden, built by the community with love.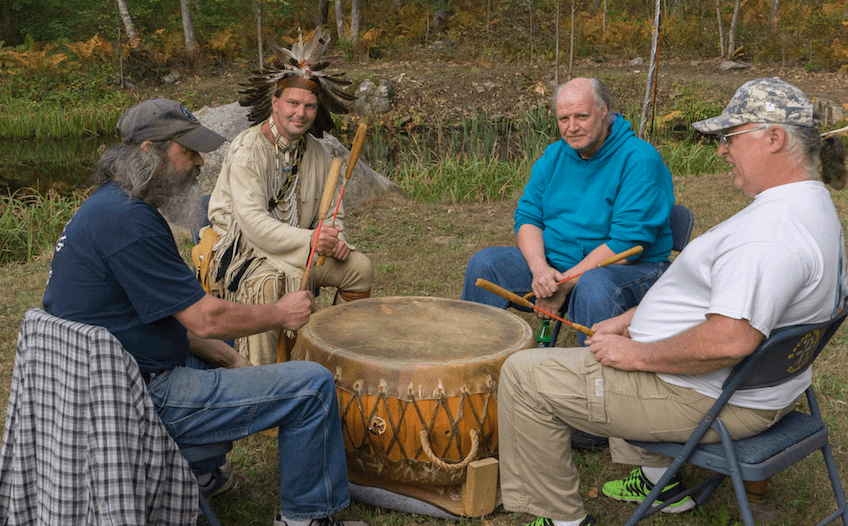 As our drum group, The Sacred Earth Singers, started singing and drumming, people gathered slowly and watched. More and more people surrounded the drum with curiosity. The drum was next to a small pond, and echoed over the water and off the trees on the hill behind the pond. 
Chief Arvol Looking Horse talked about how his ancestry is traced back to Chief Bigfoot. At this time, I was approached and asked to sing something when he finished his speech. So I used Beatrice Menase Kwe Jackson's hand drum that was played at the Standing Rock protest, and was signed by the people there. I sang The Bigfoot Riders Song for Chief Arvol .  It was a great honor to be invited, and be a part of this. 
Tags: Francis Day, Servant Song, Standing Rock