Guests Dawn & Guillaume
Last month, we had the pleasure of hosting two fantastic guests, Guillaume (of France), and Dawn- local of Barre, who worked in the office of the Insight Meditation Society now moving onto her spiritual journey across the world. Guillaume had sampled the sounds of New York on his way here, with his recorder, which were superbly atmospheric. Some of the first work that we did together was to sort wood for the cookstove, and split wood for the firestove.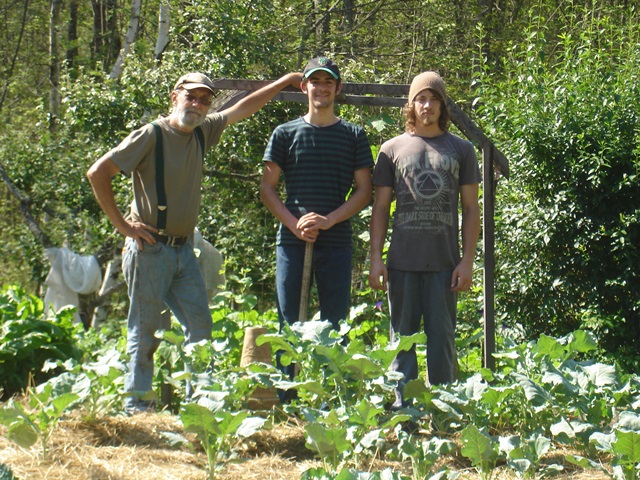 We worked very much in the garden, clearing the spot where the peas were planted, which are now the place of kale! Dixon harvested the garlic and cilantro, then made pesto and kale patties.There was so much help, we ended up "beautifying" the garden, but one day it rained so heavily, we had to work inside and clean out the 'greenhouse'.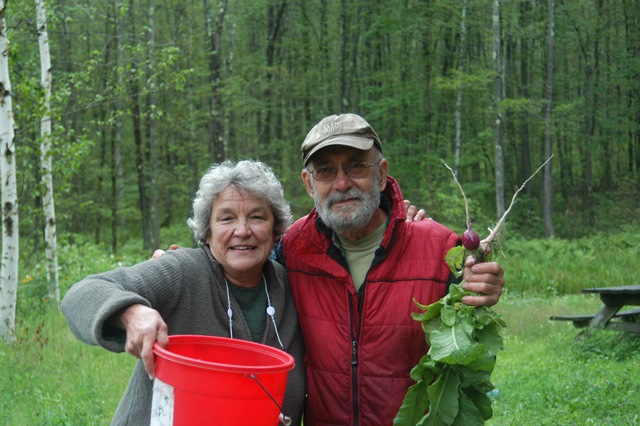 There was a lot of good energy, and interest in what Guillaume of France had thought of our American culture, and talk of how Dawn will be on travels to find the marvels in life, taking them to her journalism. There was a great night of music, when we played Sound of Silence and Scarborough Fair- others too.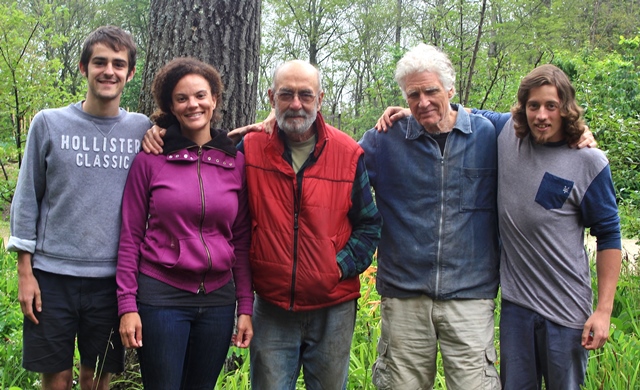 We are so grateful to have worked with these joyous people, and wish them luck on their way!