St. Suzanne's in June
When the group from St. Suzanne's arrived, we had welcomed them with a snack and a warm discussion about each of our connections to environmental consciousness. After we got acquainted, there was a tour of the Straw Bale House (St. Brigid) where the power system was explained, given that it runs on its own electricity!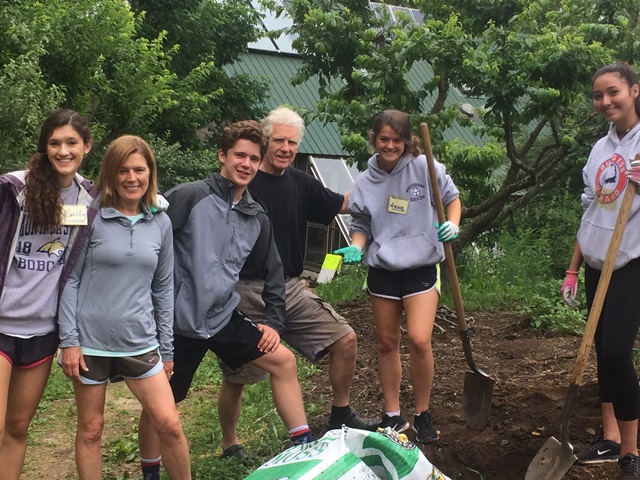 We would then head out to form crews- one which split and sort wood for each of the many wood-stoves, and one to work in the garden, where that day we planted blueberry bushes! It was slippery from the storm of caterpillars, but that didn't stop us from trekking to the hermitage right before the students gave their farewell.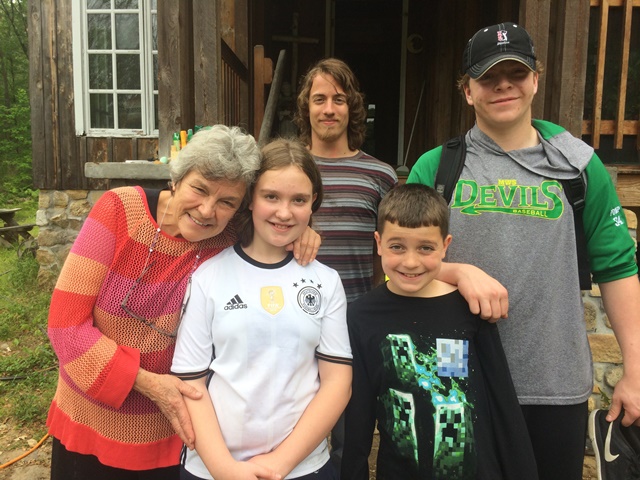 Inez, native to Germany, brought her two kids and informed us how the country's last Earth Day powered the people with 90% renewable energy! That was an exciting and informative way to end the bit of time we enjoyed with those who came from St. Suzanne's Parish in Dedham, Massachusetts.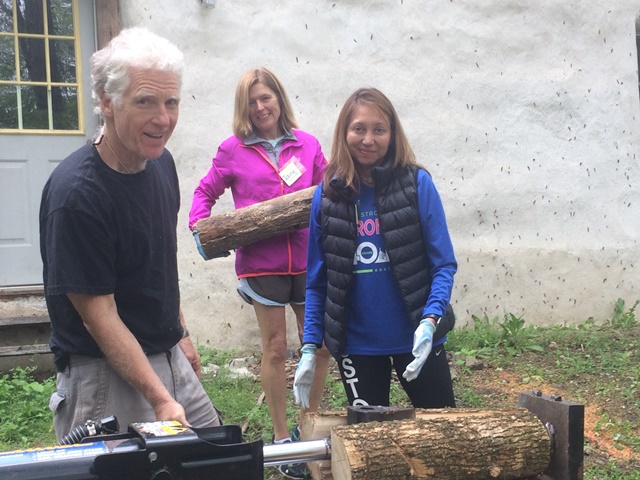 Thanks for all the great help!

Tags: 2017, Spring, St. Suzanne