Francis Day
Comments from Agape's Francis Day 2016: "Listening to Muslim Voices in an Election Year"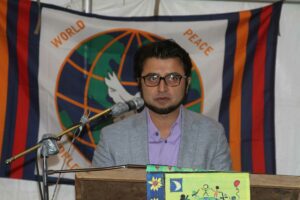 Many thanks for gathering all of us for the noble cause of peace. Thank you for showing love and compassion to the attendees from other faiths. Thank you and God bless you. Kashif Syed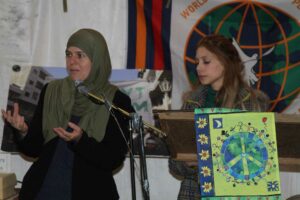 On Oct.. 2 , the AGAPE Community hosted a wonderful program , to celebrate the St. Francis day. I represented the Islamic Soc. Of Western Mass . and many members of the Islamic community , participated in the program . The Theme for the whole day," Muslim Voices in the Election Year ", and talk about Mercy and Peace,  was in line with the great story of St. Francis, and the Sultan, Malik-al-Kamil  was played very appropriately in this whole day program , I would say, "Mutual Understanding, Peace and Love in action" The warmth was flowing out not only from the bonfire but from all the organizers and the participants . Thanks and Blessings for the Agape Community. Mohammad Saleem Bajwa, Islamic Society of Western Mass .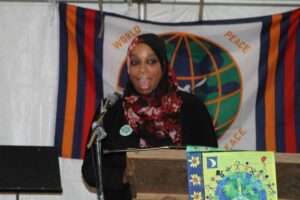 We always love the atmosphere of the gathering—welcoming, communal and respectful. The two Muslim women we heard speak were moving and inspirational. Doug Renick, Haydenville UCC Parish, Haydenville, MA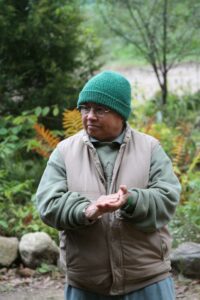 What an amazing day. The speakers were phenomenal and it was such a sign of hope to hear of all the efforts being made at the grassroots, multi-faith level. It was beautiful, too, to see the beaming faces as we prayed together at the closing ceremony. So many gifted and lovely people, the body of humanity somehow holding a Christic consciousness, even if not named as such. "Enemies" becoming friends, walls falling down, and we with shattered hearts because of the horrors, mended enough by one another to keep on with the work. I am already filled with plans to implement some ideas that have grown out of the day. Such a valuable and important gathering. I felt the spirit of St. Francis so strongly and was touched by the deep appreciation from our Muslim brothers and sisters, as if such occasions of interfaith communion were very rare for them.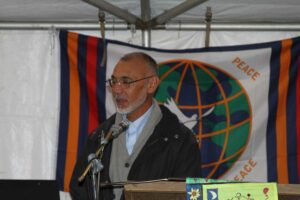 It was hard to tear myself away from all of you guys chatting so warmly with one another. And how about all those young people singing and praying so sincerely. Claire Schaeffer Duffy, St. Therese and Francis Catholic Worker, Worcester, MA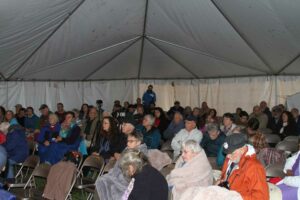 Great event this past Saturday…such inspiring and timely talks…thank you….!!! Susan Lantz   It was a wonderful day.  I have to say, one of my favorite St. Francis Days ever – an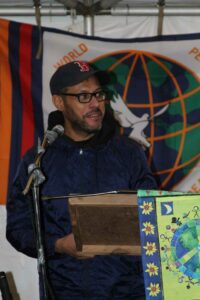 d they're all good!!! I feel blessed that I can be a part of it.  I feel blessed to be part of the community in the small way that I am.  I feel blessed to know you and Brayton and all the folks I have come to know through Agape.  And of course I am blessed to know Rachel and Alicen as my musical partners and friends. Chris Nauman, poet, musician, Agape troubadour whose new CD is entitled: "Better Angels" which you may find at Chris' website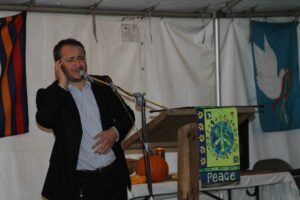 I was very moved by the women speakers and Imam's call to prayer in the morning's presentation on Saturday. The message of engaging with the other is so important. Sue Coles, Barre MA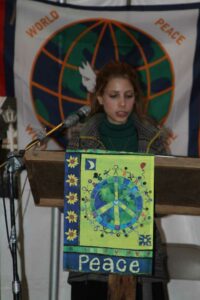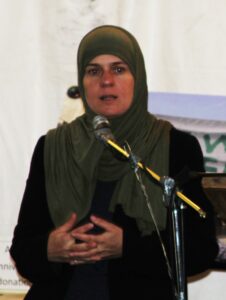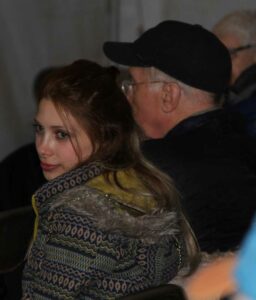 Trackback from your site.