Summer Heat and Tasty Treats
This summer is hot, hot, hot, but this does not bring our hopes down at Agape. Not even this drought, the worst drought New England has seen, can dampen our spirits. We want to thank everyone who comes to help our community! We have welcomed many interns including Chelsea, Libbie, Williams, Nick, Connor, Andrea, and Zayne. We hope that they gain from Agape as much as we gain from them and that their journeys – wherever they may lead – are blessed with newfound joy and curiosity. We want to give thanks to John Senior from Wake Forest University who came and discussed with us the ideas of the disintegration of the common good in American society and where faith can play a role in politics. He is researching communities of faith that have an ecological focus, so we were delighted to be interviewed by him and host him at Agape for a few days. Thanks to Michael Boover for the discussions about the Catholic Worker movement, to Courtney and Sue for their visit and discussion about Perennialism, and to all of those who come and bring more love to Agape.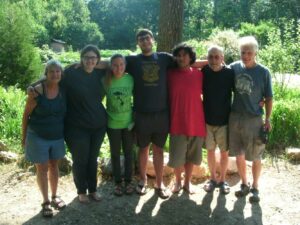 Everyone saying goodbye to Nick! He is off to work out in California with the Jesuit Volunteer Corps.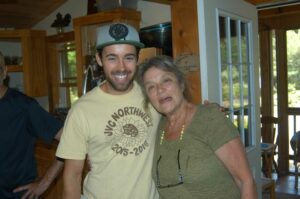 Suzanne saying goodbye to Connor. He will be starting a Master's program in Theology at Boston College this fall.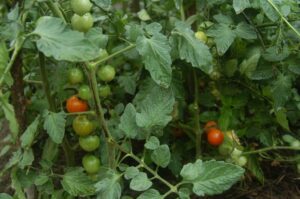 Despite the heat, we were able to welcome some new tomatoes. These babies will be ripe soon; we can't wait to harvest them! However, we also found some tomato hornworms. These creatures are very hungry caterpillars that eat tomato plants. We had Williams try and catch some of them before they swallow all of our tomatoes.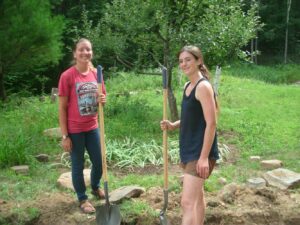 Libbie and Andrea digging up stones.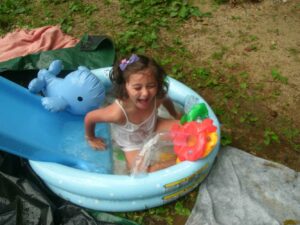 Olivia, Suzanne and Brayton's granddaughter, enjoying the water in her pool.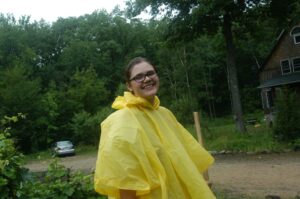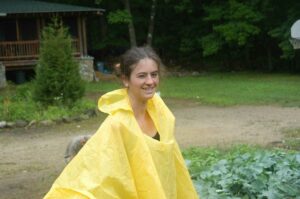 Andrea and Chelsea working in the rain. Yay, finally some rain!!!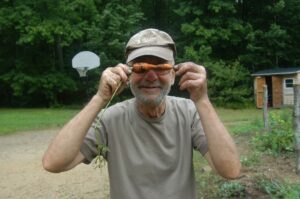 Dixon with an Agape carrot. So cool!
This summer has been fun so far and we cannot wait to see how things continue on through August.