Come See Bears and the Beautiful Agape Garden…
This morning during daily prayer, Suzanne, Brayton and Dixon were treated to a black bear sighting! The hungry fellow was tempted by a bird feeder filled with sunflower seeds and grabbed it right off its hook! But, as Brayton observed, thought it was too heavy to carry off and soon abandoned it. Suzanne captured some great photos of this beautiful creature. We hope you will join us, as the bear did, for our Annual Summer Workday and Open House on Saturday June 4th from 9-4 (rain date June 18th). There will be both outdoor and indoor tasks–nothing too small. Bring friends (and musical instruments!) for a day to help out or explore the grounds and enjoy a vegetarian pot-luck and music. The bear might even drop by, as well.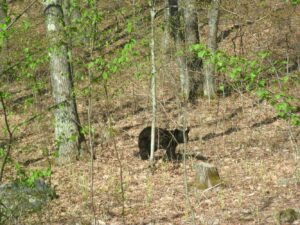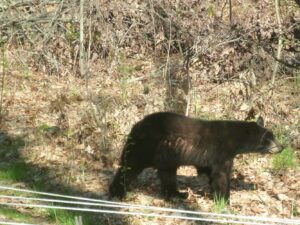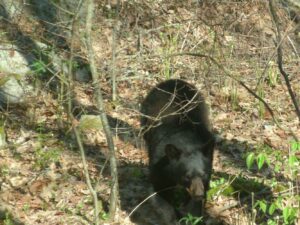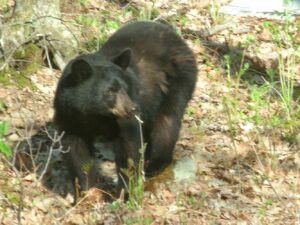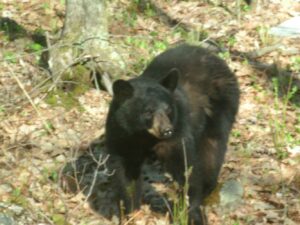 Trackback from your site.