First Rural Immersion of the Season! Franklin College
Students and staff from Franklin College traveled all the way from Indiana to spend time at the Agape Community. During their stay they transformed the Agape homestead from winter to spring! We are grateful for their hard work. The garden looks refreshed after their weeding and raking, and the vegetable garden already has some new additions…

The garden is already starting to look refreshed!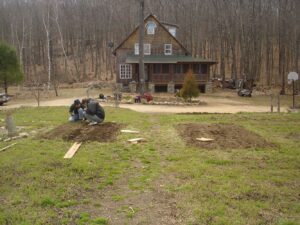 Zayne and Matt (Agape intern) planting spinach seeds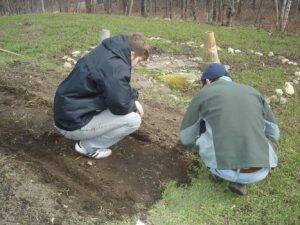 The tiny little spinach seeds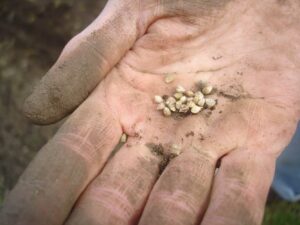 Sam with a wheelbarrow: there was lots of hauling away of leaves and weeds!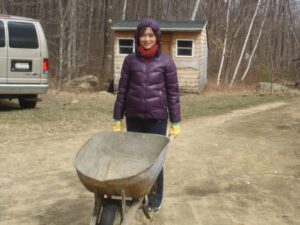 Munashe pulls weeds in the vegetable garden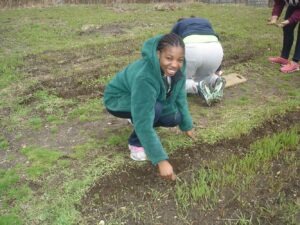 Megan, Matt and Leah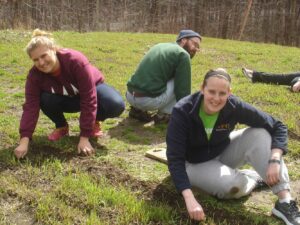 A healthy looking worm is a sure sign of a healthy garden!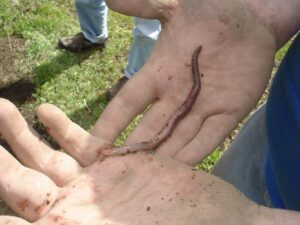 Jenna and Megan clean up the circle in front of Francis House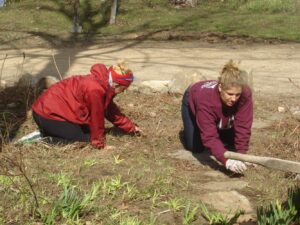 Justin, Sam and Mohamed tackled some pretty uncooperative roots…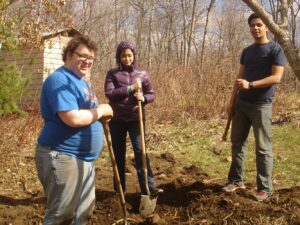 …But finally they tackled the stubborn things!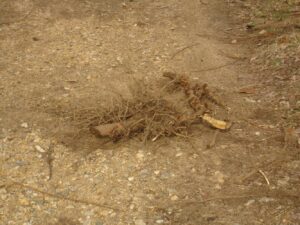 Leah uncovered some bright and cheerful daffodils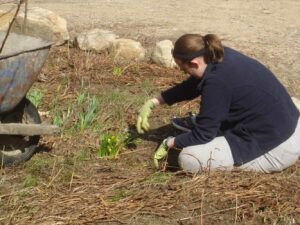 Who knew they would be covered with snow in a matter of days!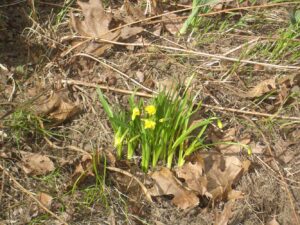 The homestead is looking good thanks to all the hard work!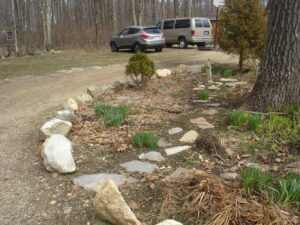 And they even had time to unwind with some music…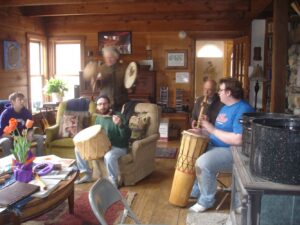 Thank you, all! We hope one day you will return to Agape…
Tags: Franklin College, Rural Immersion, students, Vegetable Garden