Coming Home – By Edgar Hayes
"Honey, I'm home!" Alas, back to the quiet, the clean air, and country living. I grew up in the city, but it wasn't hard for me to leave. While living there, I looked for places of solace like the Botanical Gardens in Brooklyn or the Cloisters Park in Manhattan. At home on the farm, I feel connected to everything that exudes life. The trees, birds, cows, bugs, soil, grass, worms, and reflective time with my family. With my garden boots, plaid shirt, sweats, and hat, my city co-worker used to make fun of me saying that I "went bona-fide country," even though I still don't have a pickup truck.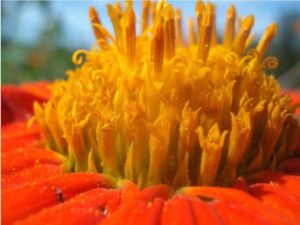 Although my desire for city living has diminished considerably, I still feel connected to her people. We're called to serve folks through sharing our harvest, teaching young people about God's love and how to grow food sustainably. The many hours I put in on the farm could amount to a full-time job, yet the days go by quickly and there never seems to be enough time in the day. I love it. Life at Freedom Farm brings many challenges, frustrations, and setbacks (such as critters chomping our harvest), yet it has been one blessing on top of the other. For instance, our neighbors' Jersey cows grace our fields, providing organic fertilizer, milk, and yogurt. We've been placed here at this time for a reason, to join in the call to manifest God's will for us all. Freedom Farm Community is a Christian-based farm that shares organic produce with neighbors in need and does youth and young adult ministry through farm work and prayer in community. We are currently seeking interns, volunteers, and – a partner to help us run the intern program, etc. Intern application available at freedomfarmcommunity.org. email

[email protected]

, or call Edgar Hayes or Ann Rader (845)386-8117. The growing season is upon us — come join the adventure! Edgar and Ann pioneered Freedom Farm after Edgar's internship and long association at Agape. Recently Edgar and Ann have partnered with Agape to discern membership in Agape's Mission Council. We are looking forward to more collaborative efforts and sharing interns and volunteers.